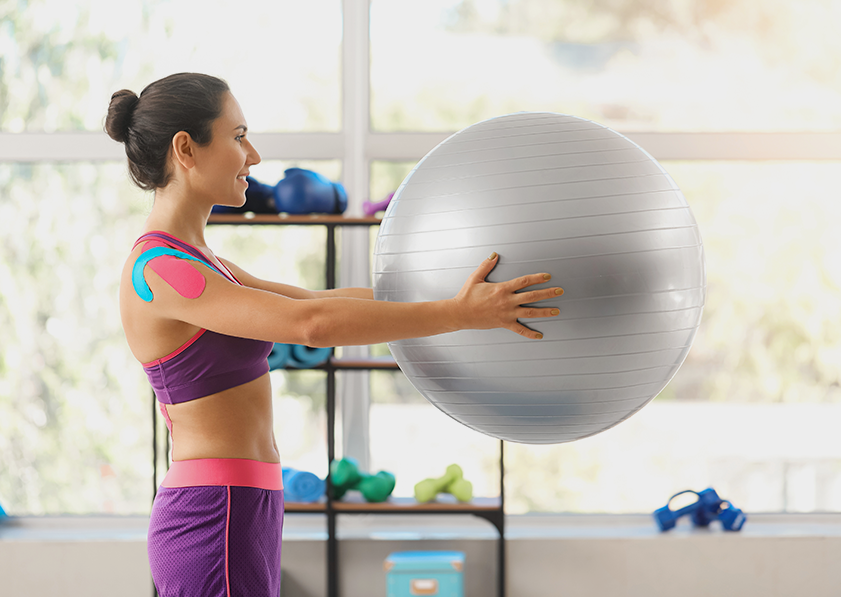 RockTape
RockTape is a form of kinesiology tape. Like other forms of kinesiology tape, RockTape is a stretchy material that adheres firmly to the skin and lifts it slightly. By doing so, it provides support to the area affected by the tape, and increases the distance between the skin and the underlying muscles and tissues. By doing so, this tape offers support to the affected area and encourages the flow of blood and other fluids to the injured area, facilitating both comfort and healing.
What Happens During The Use Of RockTape?
When your physiotherapist uses RockTape, they will apply the tape in specific ways to the affected area of your body. This application is designed to provide support and relief to the areas that are experiencing dysfunction. Often, patients report feeling relief of their pain within 24 hours of having this painless, non invasive treatment applied to their problem areas.
What Conditions Does RockTape Treat?
Kinesiology tape has a wide range of uses for patients who suffer from pain or injury within their musculoskeletal system. Often, it is used alongside other treatments to address the cause of the dysfunction and pain. Here is a look at some of the conditions that most commonly respond to this treatment approach.
Sports injuries
Pain and swelling
Tendonitis
IT band friction syndrome
Other conditions requiring extra support
Poor posture
Muscles required retraining
Scars
More Services
As a physiotherapist specialist, Dr. Roy utilizes a combination of techniques that include traditional chiropractic
care and progressive methods like manual therapy, therapeutic exercises, shockwave therapy, and more.
In his services, Dr. Roy combines wellness and physical care to eliminate the need for painkillers and surgery.