Dr. Roy Nissim, DC, MS
Dr. Roy Nissim attended The University of Arizona, where he earned a Bachelor of Science degree in General Biology with minors in Chemistry and Athletic Coaching. His graduate work was completed at Cleveland Chiropractic College in Los Angeles, California, where he was actively involved in the Sports Council and graduated Cum Laude.
As a board certified chiropractor and certified practitioner in Active Release Techniques® (ART®), Dr. Roy Nissim is dedicated to helping individuals reach an optimum level of health and fitness through personalized treatment specifically tailored to one's activity level and needs.
By employing ART® in conjunction with traditional chiropractic techniques and exercise rehabilitation, Dr. Roy has successfully treated acute and repetitive strain injuries in half the time of more traditional therapy methods. These results allow an individual to return to their normal activities after only several treatments.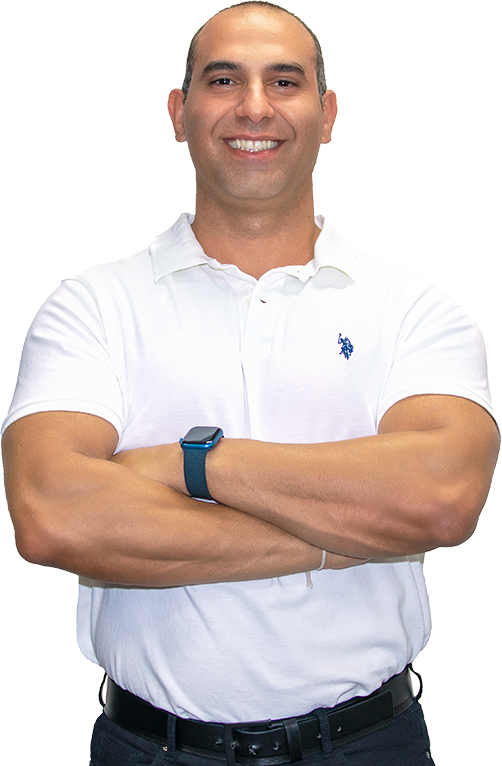 You Are in Right Hands
Dr. Roy is experienced in treating a broad spectrum of individuals of all ages, and specializes in athletes ranging from amateur to professional levels. He takes great pleasure in working with and mentoring young athletes, helping them succeed at their chosen sport by teaching them how to prevent injuries through proper stretching and exercises. He spends much of his time volunteering at local high schools, treating their athletes during practices and meets.
In the Media
As a physiotherapist specialist, Dr. Roy utilizes a combination of techniques that include traditional chiropractic
care and progressive methods like manual therapy, therapeutic exercises, shockwave therapy, and more.
Dr. Roy combines wellness and physical care to eliminate the need for painkillers and surgery.
Concierge Chiropractor
Let's face it – nobody likes to make a trip to a doctor's office. Sitting in traffic, finding and paying for parking and then sitting in the waiting room can be lengthy and frustrating. Doing all this while you are in pain is particularly challenging. Additionally, the majority of medical offices today are fast-paced and impersonal which diminishes the entire experience.
Dr. Roy ensures that every patient receives the luxury and security of a concierge doctor who visits them where they feel most comfortable. That's why Dr. Roy will visit patients at home, at the office, a hotel room, or nearly any other environment where they feel most comfortable.
#1 Reviewed Chiropractor in Santa Monica, CA
Top Rated Sports Medicine Physician
Voted Best Active Release Technique Chiropractor in Los Angeles, CA
Best Sports Chiropractor in Santa Monica
Best State-of-the-Art Shockwave therapy
Innovative Chiropractic Techniques for Back Pain Relief
Advanced Sciatica Pain Relief Treatments
Best Active Release Technique Treatments for Neck Pain
Best Plantar Fasciitis Pain Relief Treatments